Ultra Rice Storage
---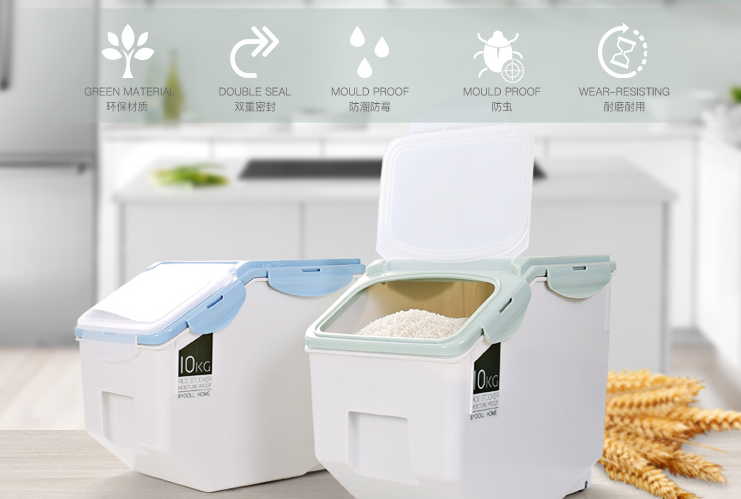 This Will Keep Your Rice Grain Fresh For A Longer Time Than Usual!
Storing our rice in a usual container might make it moist if not in a short period of time the smell of the rice might change and small pest might be able to get inside. 
This Ultra Rice Storage is powered with a double seal with a vacuum feature to prevent even the smallest insect to be able to go inside. By this even storing your rice for a year it won't develop foul odor or molds. 
Compact design to maximize the user's convenience. Be able to place it near your sink that you can move easily with its built-in wheels.
Benefits:
Compact Design - Be able to place it anywhere or even for travel & adventures! 
Double Vacuum Seal - This will longer the freshness of the rice and prevents even the smallest insect to go inside.
Built-in Wheels - Be able to move it anywhere anytime
Anti-Odor & Mold Feature - This will let your rice last longer than the usual containers that make rice moist or change odor.