Ultimate Rolling Pin
---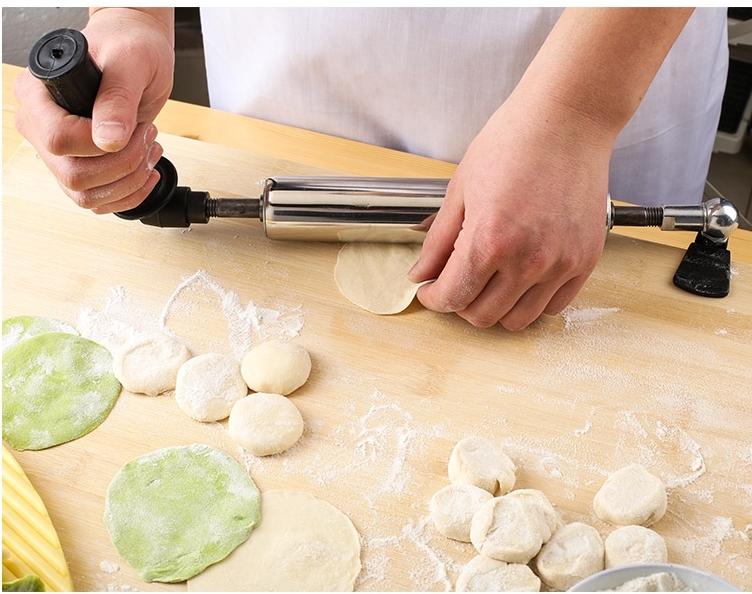 This Will Save You A Lot Of Time In Kitchen!
Is this kind of work in the kitchen consumes a lot of your time? Say no more! Be able to do it in a speed of light! This Ultimate Rolling Pin can be attached to your table to be 100% stable. 
Flatten every dough or wrapper without any stress or hassle! This will let you do more quantities without sacrificing its quality.
This will be a perfect addition to your kitchen especially when used for business purposes!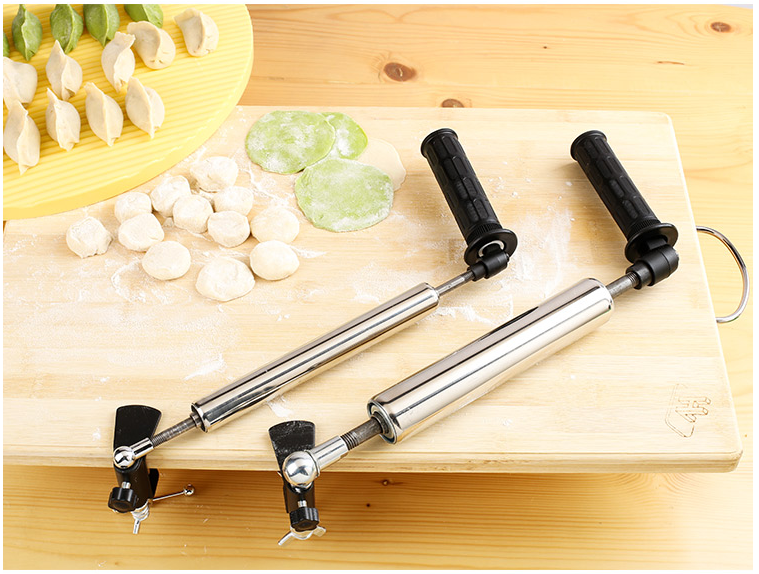 Benefits:
Increase Production Speed - This will save a lot of time in preparing without sacrificing the quality
Efficient & Quality Results - Using this will let you create better result due to its steadiness. Be able to control it much easier
Easy to Attach - Attach it in your table in less than a minute
Stress & Hassle Free - Say goodbye to the old way that makes your whole arms stressed and tired.
Please Allow a 2-4 Weeks Allowance for it to be delivered due to a very high demand!